This is the Spudgun and barrel, fully assembled and ready to use. All parts made from heavy, sch 40 pvc, detachable barrel and spark ignitor installed, metal handle for easy carrying and aiming. Built to last and give many hours of great fun.
Check our guns features and compare to others offered on the internet. You will find that we offer more features and value than other imitations being offered.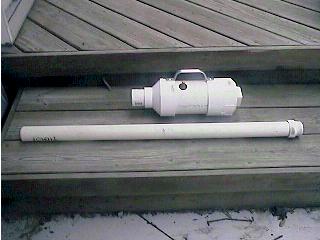 ---
FEATURES: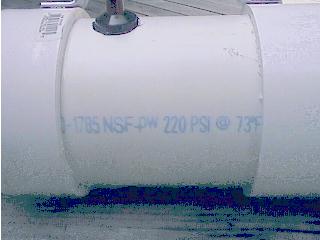 Chamber PVC rated at 220 PSI.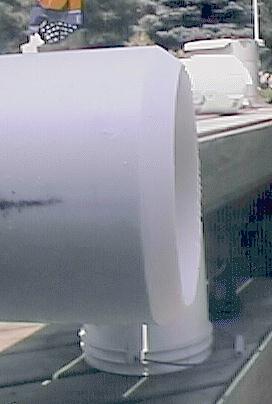 Barrel chamfered, to cut away excess potato and ensure a tight fit.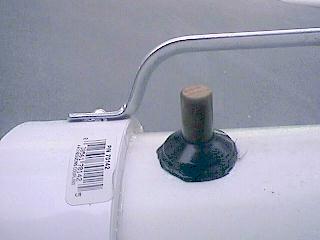 Ignitor sealed with rubber, to prevent HOT gas escape.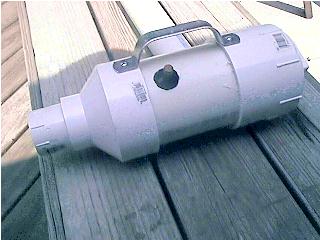 Heavy gage handle for easy aiming and carrying.

Specifications:
* Chamber size, 11" x 4".
* Chamber ratio, 2" barrel = 1.25:1
*Chamber ratio, 1.5" barrel = 1.6:1
* Spark ignitor w/spark gap installed.
* 6 1/2" steel carrying handle.
* Chamber cap for easy loading and cleaning.
* Interchangeable barrels.
* FREE Shipping

Product offered:

Spudgun w/non rifled 1.5" or 2" barrel.


Spudgun w/rifled 1.5" or 2" barrel.
Spudgun w/tennis ball barrel.
Spudgun w/3" "T" shirt barrel.

Check order form for pricing

Additional shipping cost may be required for shipping outside continental USA or shipped other than Fed Exp ground.
---
Copyright (c), 1997 - 2008 www.spudgun.com